Locations for your Shoot
Prior to your scheduled photography session we will chat over telephone and email, to go over your thoughts & expectations of your photographs and any locations you have in mind.
When thinking of your locations, please pick a setting that you will be comfortable in. The best photographs come when you least expect it, so it is important to relax and have fun!
In my lifestyle sessions, I shoot on-location, which in theory can be anywhere you want. So we can meet at the beach, the park, or at your home. You could pick an activity that resonates with your family; playing football in the garden, lounging at the beach or a craft/cooking activity at your home.
Or perhaps you have an event you might want photographing for a lifestyle session?
Often families live in Abu Dhabi for a finite time and like to have a souvenir of their time here; or celebrate being together with extended family when they come to visit.  I know how important it is to capture all the family together; childhood is so fleeting! One of my most popular locations is on the breakwater of Abu Dhabi.  It offers plenty of variety in one location; rustic & ramshackle Arabian charm, plus cityscape and Emirates Palace views – so really gives a slice of life here.  These views are hard to beat as a souvenir of Abu Dhabi!
Most importantly, we'll have fun, giggle lots and you'll have beautiful memories of living life to the full.
Whatever you would like, drop me a line and we'll see what you are planning and pick a location that would be good for you & your family.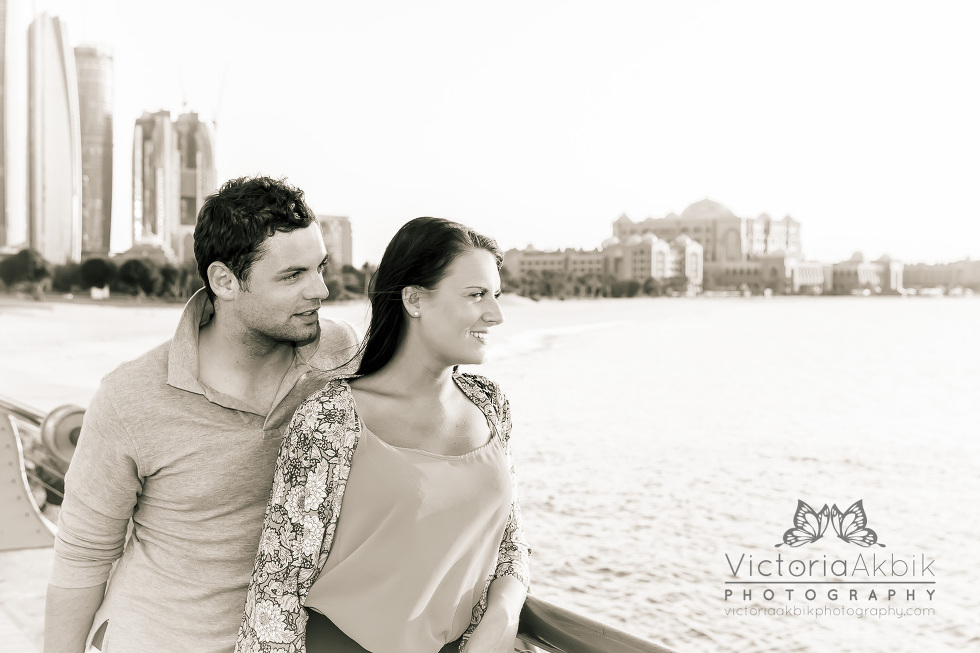 Please get in touch to enquire about package rates & get talking to book your family or couples photography session and capture your own special Abu Dhabi moments in time…
Thank you for taking the time to visit my Website. If you enjoy my work, your Likes, Comments and Shares are ALWAYS welcome and very much appreciated! Don't forget to check out more of my work on Instagram, my Facebook Page and my Pinterest Boards… And you can even follow me on Twitter!

Hello, my name is Victoria and I am a lifestyle family photographer based in Abu Dhabi, UAE.  For me, photography is an essential way to preserve priceless memories and freeze moments in life. Time is all too fleeting and before we know it, the years pass by and we look back and wonder where the time went. We can't stop time, but maybe – if I had a super power – that is what I'd wish for.  Our best chance is to document our lives so we have a window into our past that we can visit whenever we like. I find so much joy in using my skills to create priceless memories for others. It challenges my mind and breathes energy into my soul.  I celebrate freezing those moments to capture not only the big picture, but also the beautiful details and time-capsule minutiae, to celebrate the love and connections within family and kinship.