Are you ready for the BEST Christmas gift idea ever? Quite possibly!
A priceless gift that keeps on giving?… A gift that would gain in value over the years?… A gift that would last forever?  May I present the
Victoria Akbik Photography Gift Certificate
At the time of writing this post, there's 72 days to go till Christmas 2016. The countdown is on… I hear it's already featuring in the shops back in England!  So before panic sets in as to just "What?" are you going to get for that special person/people in your life (hint, hint Dads), there IS a perfect solution…. Truly one of the best Christmas gift ideas I can think of – the eternal gift.
Trust me when I say there will be a real look of joy, happiness and surprise when they open their present, and inside they find a Gift Certificate for a photography session with Victoria Akbik Photography.  Not only is this a wonderful experience in itself – quality time together beautifully captured – but an incredible way to celebrate their life as it is today.
There are so many wonderful types of photography sessions you can book: Whether celebrating your family, capturing an extended family visit, children at play, maternity gorgeousness, baby snuggles, Mummy & me and Daddy & Me sessions, couple & engagement love, children's party magic, friendship shoot (to remember your treasured Abu Dhabi squad) – even a beautiful souvenir shoot to capture a taste of your life here in Abu Dhabi.
But who needs an excuse – it's time to capture moments to celebrate YOUR life & love…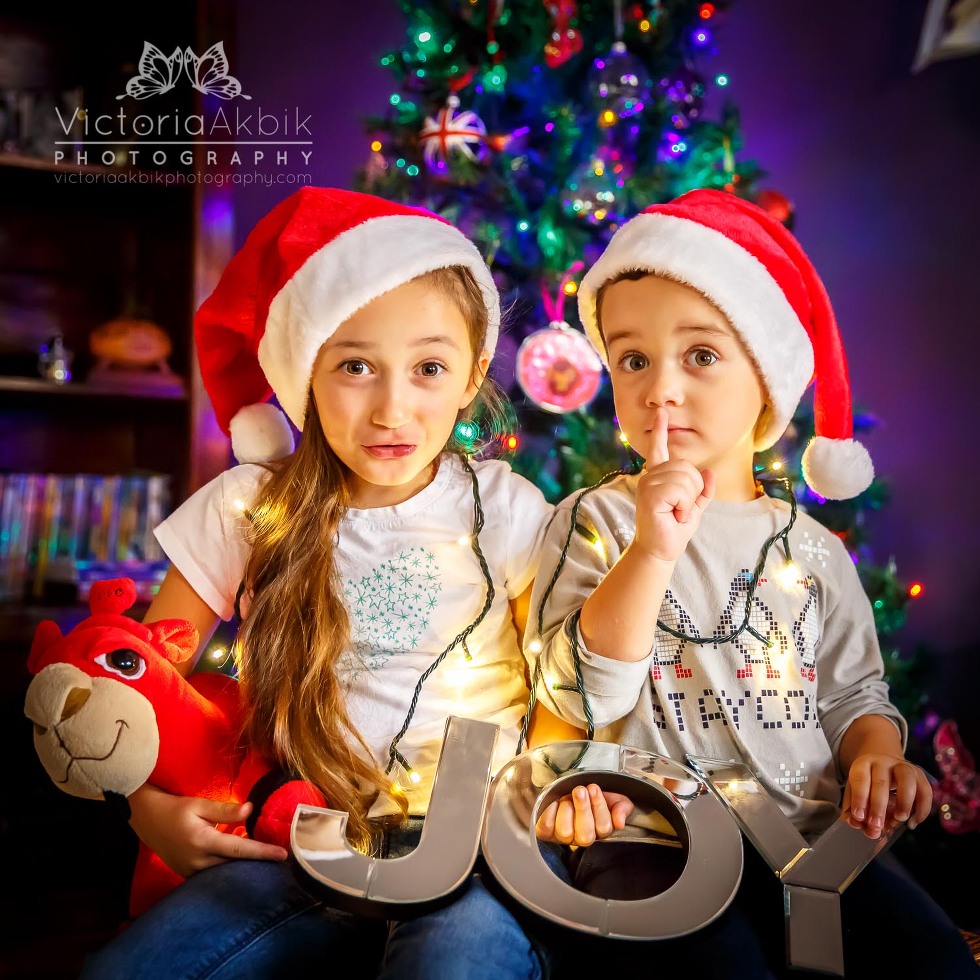 "Shhh! It's only 72 days till Santa gets here…! I hope you're being good?"
And once you have your very own stunning portfolio of photographs, there are so many things you can do with them.  Here are just some great ideas:
Create a wall gallery:  You can choose modern or traditional frames, or canvas wraps – or even make bespoke wallpaper for a special feature wall. Creating beautiful displays personalises your home and generates unique talking pieces for your family, friends & visitors. There's a wealth of display ideas on the Internet to inspire your particular look & make your own 'visual feasts and statements'.
Make a Photo Album or a Photo Book:  You could also take the session and turn it into an album full of pictures. This will be something you will treasure for years to come.  There are many online websites that can help you design a book for print and these make fabulous gifts.
Use the Photos Creatively:  Obviously you can print your pictures and frame them, but many gift items or souvenirs can be personalised with your photographs. Countless items such as photo mugs, vases, phone cases, cushions, coasters, calendars, key-rings, T-shirts & stationery to name just a few fun items. These make great gifts for family – something so important if you are living away from Grandparents, Aunties, Uncles etc.
Create Holiday, Birthday or Special-Occasion Cards:  This is a marvellous tradition to ensure at least once a year you get together as a family for a group shot.  Over the years these make nostalgic collections as your family grows. And who these days doesn't like finding "real mail" in their post? I love receiving any card in the post, but I especially enjoy the ones with a picture or two inside.
For some inspiration, here's a selection of photographs from some of the beautiful people I have met on this incredible photography journey I'm on… Enjoy!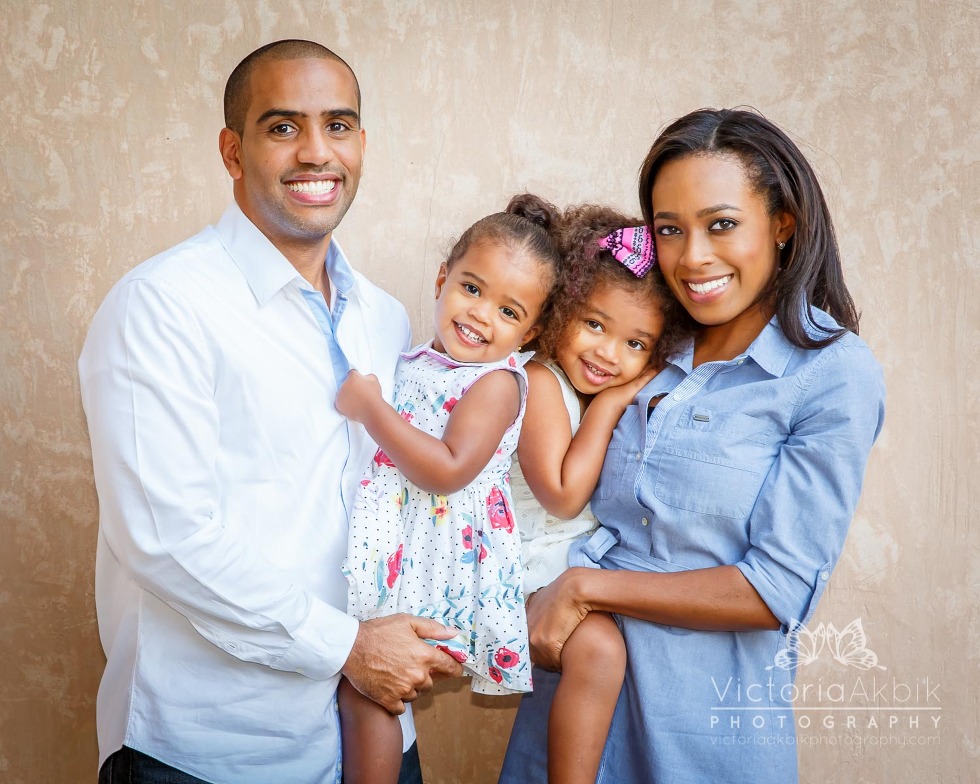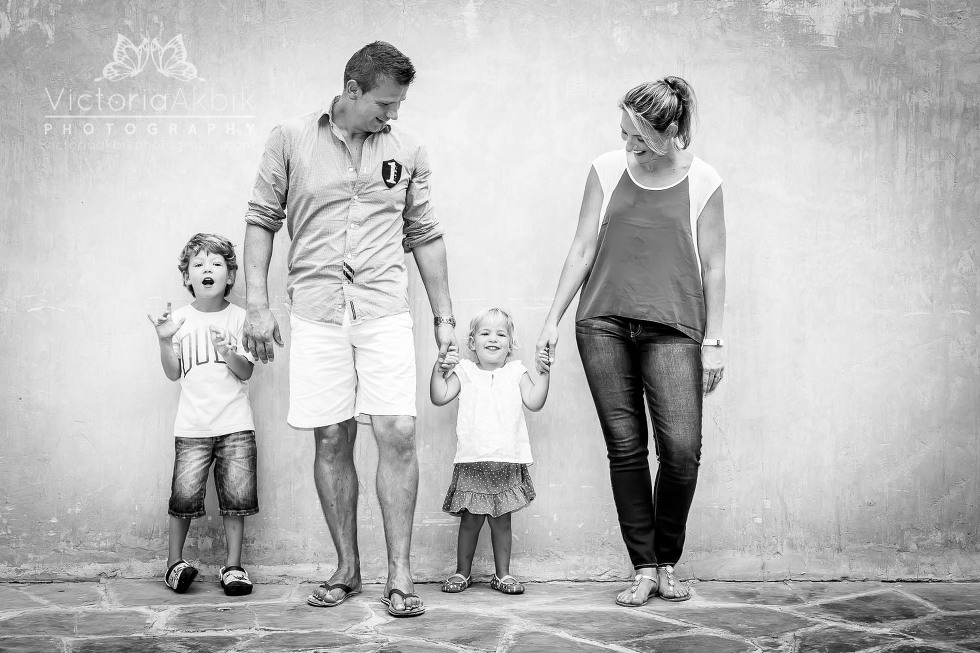 "The best thing about a picture is that it never changes, even when the people in it do." — Andy Warhol



"With the click of a shutter I am able to freeze a moment in time; preserve a family's history and ensure future generations will come to know their ancestors." – Beth Forester
"What I like about photographs is that they capture a moment that's gone forever, impossible to reproduce." — Karl Lagerfeld
"Most things in life are moments of pleasure and a lifetime of embarrassment; photography is a moment of embarrassment and a lifetime of pleasure." — Tony Benn


"Photography is a way of feeling, of touching, of loving. What you have caught on film is captured forever… It remembers little things, long after you have forgotten everything." — Aaron Siskind
"Which of my photographs is my favourite? The one I'm going to take tomorrow." — Imogen Cunningham







"Family is not an important thing, it's everything." 









"You can kiss your family and friends good-bye and put miles between you, but at the same time you carry them with you in your heart, your mind, your stomach;
because you do not just live in a world… but a world lives in you."  – Frederick Buechner

Childhood is so fleeting, and truly "the days are long, but the years are short"…! Let's get talking to capture your family memories and freeze your own special moments in time… Just maybe the best Christmas gift! But the Gift Certificates are available for all occasions!
Thank you for taking the time to visit my Blog. If you enjoy my work, your Likes, Comments and Shares are ALWAYS welcome and very much appreciated! Don't forget to check out more of my work on Instagram, my Facebook Page and my Pinterest Boards… And you can even follow me on Twitter!

Hello, my name is Victoria and I am a lifestyle family photographer based in Abu Dhabi, UAE.
For me, Photography is an essential way to preserve priceless memories and freeze moments in life. Time is all too fleeting and before we know it, the years pass by and we look back and wonder where the time went. We can't stop time, but maybe – if I had a super power – that is what I'd wish for.  Our best chance is to document our lives so we have a window into our past that we can visit whenever we like. I find so much joy in using my skills to create priceless memories for others. It challenges my mind and breathes energy into my soul.  I celebrate freezing those moments to capture not only the big picture, but also the beautiful details and time-capsule minutiae, to celebrate the love and connections within family and kinship.
Comments
comments